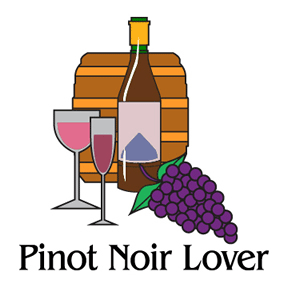 If you are in need of more information about producers of Pinot Noir click here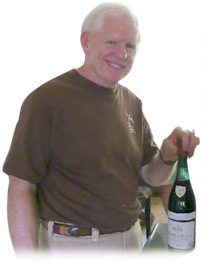 Rusty Gaffney, a retired ophthalmologist has had a love affair with Pinot Noir for nearly forty years. When he retired in 2001, he decided to devote my energies to writing the PinotFile, an online newsletter that was the first wine publication exclusively devoted to Pinot Noir. Since that time, Rusty has reviewed thousands of Pinot Noirs from all over the world and shared his thoughts first with friends and now with the world at large! For information about virtually any producer, wine region or just to enjoy his ramblings on his favorite wine variety, check out PinotFile at Princeofpinot.com
For over 40 years, Knudsen Vineyard has been providing high quality wine grapes to producers in the Willamette Valley. This all started in1971, when C. Calvert "Cal" Knudsen, and his wife, Julia Lee, purchased a 200-acre former walnut orchard in the Dundee Hills for its potential as a vineyard site. Vineyard development commenced immediately planting Pinot Noir, Chardonnay and Pinot Meunier vines. At the outset, Cal collaborated with Dick Erath, another early wine pioneer in the Oregon wine industry, to make Pinot Noir and Chardonnay. This collaboration ended in the mid 1980s.
In the late 1980's, Knudsen Vineyards entered into a long-term grape supply agreement with newly established Argyle Winery. Cal had always wanted to make an Oregon sparkling wine and realized Rollin Soles, founding Argyle winemaker, and Rollin's partners in the winery, shared his vision. Knudsen Vineyards has remained a prime supplier of the highest quality fruit to Argyle for their production of sparkling, Pinot Noir and Chardonnay wines. Over the years, Argyle has won more awards for its wine, both still and sparkling, than any other winery in Oregon.
These vines produce ripe fruit flavors and earthy with spicy old vine character prized by winemakers. After the passing of Cal, his children decided to carry on the tradition of growing grapes but have decided to produce wine under their own label.
Roll your mouse over the image to see who is who
Using their fruit and the winemaking talents of Nate Klostermann, winemaker at Argyle, the first release, of just 100 cases of 2012 Pinot Noir, was accomplished in mid September. Going forward, they plan to release a Chardonnay (Spring release) and a Pinot Noir (Fall release) each year.